DKGB2-2500-2V2500AH SEALED GEL LEAD ACID BATTERY
Product Detail
Product Tags
1. Charging efficiency: The usage of imported low resistance raw materials and advanced process help make theinternal resistance smaller and the acceptance ability of small current charging stronger.
2. High and low temperature tolerance: Wide temperature range (lead-acid:-25-50 C ,and gel:-35-60 C), suitablefor indoor and outdoor use in varies environments.
3. Long cycle-life: The design life of lead acid and gel series reach to more than 15 and 18 years respectively, forthe arid is corrosion- resistant. and electrolvte is without risk of stratification by using multiple rare-earth alloy ofindependent intellectual property rights, nanoscale fumed silica imported from Germany as base materials, andelectrolyte of nanometer colloid all by independent research and development.
4. Environment-friendly: Cadmium (Cd), which is poisonous and not easy to recycle, does not exist. Acid leakageof gel electrolvte will not happen. The battery operates in safety and environmental protection.
5. Recovery performance: The adoption of special alloys and lead paste formulations make a low self-dischargerate, good deep discharge tolerance, and strong recover capability.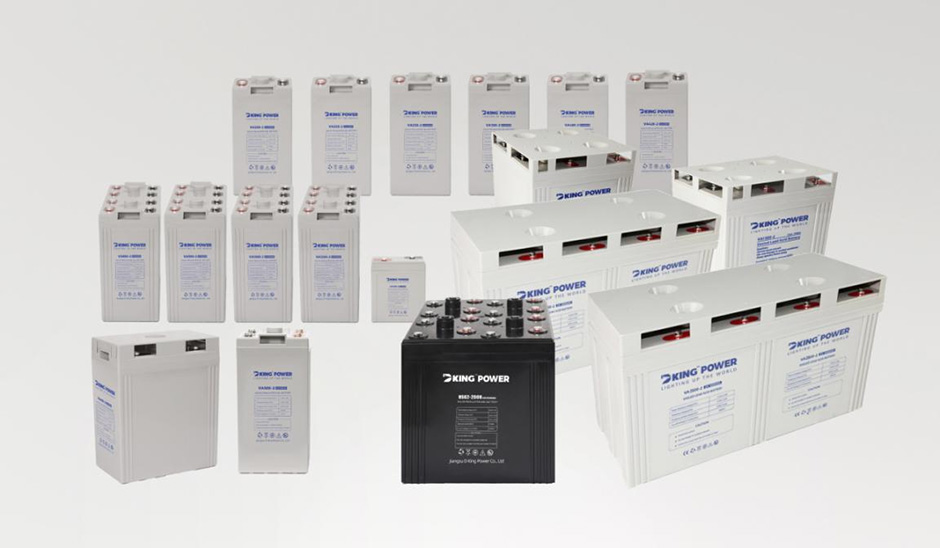 | | | | | |
| --- | --- | --- | --- | --- |
| Model | Voltage | Capacity | Weight | Size |
| DKGB2-100 | 2v | 100Ah | 5.3kg | 171*71*205*205mm |
| DKGB2-200 | 2v | 200Ah | 12.7kg | 171*110*325*364mm |
| DKGB2-220 | 2v | 220Ah | 13.6kg | 171*110*325*364mm |
| DKGB2-250 | 2v | 250Ah | 16.6kg | 170*150*355*366mm |
| DKGB2-300 | 2v | 300Ah | 18.1kg | 170*150*355*366mm |
| DKGB2-400 | 2v | 400Ah | 25.8kg | 210*171*353*363mm |
| DKGB2-420 | 2v | 420Ah | 26.5kg | 210*171*353*363mm |
| DKGB2-450 | 2v | 450Ah | 27.9kg | 241*172*354*365mm |
| DKGB2-500 | 2v | 500Ah | 29.8kg | 241*172*354*365mm |
| DKGB2-600 | 2v | 600Ah | 36.2kg | 301*175*355*365mm |
| DKGB2-800 | 2v | 800Ah | 50.8kg | 410*175*354*365mm |
| DKGB2-900 | 2v | 900AH | 55.6kg | 474*175*351*365mm |
| DKGB2-1000 | 2v | 1000Ah | 59.4kg | 474*175*351*365mm |
| DKGB2-1200 | 2v | 1200Ah | 59.5kg | 474*175*351*365mm |
| DKGB2-1500 | 2v | 1500Ah | 96.8kg | 400*350*348*382mm |
| DKGB2-1600 | 2v | 1600Ah | 101.6kg | 400*350*348*382mm |
| DKGB2-2000 | 2v | 2000Ah | 120.8kg | 490*350*345*382mm |
| DKGB2-2500 | 2v | 2500Ah | 147kg | 710*350*345*382mm |
| DKGB2-3000 | 2v | 3000Ah | 185kg | 710*350*345*382mm |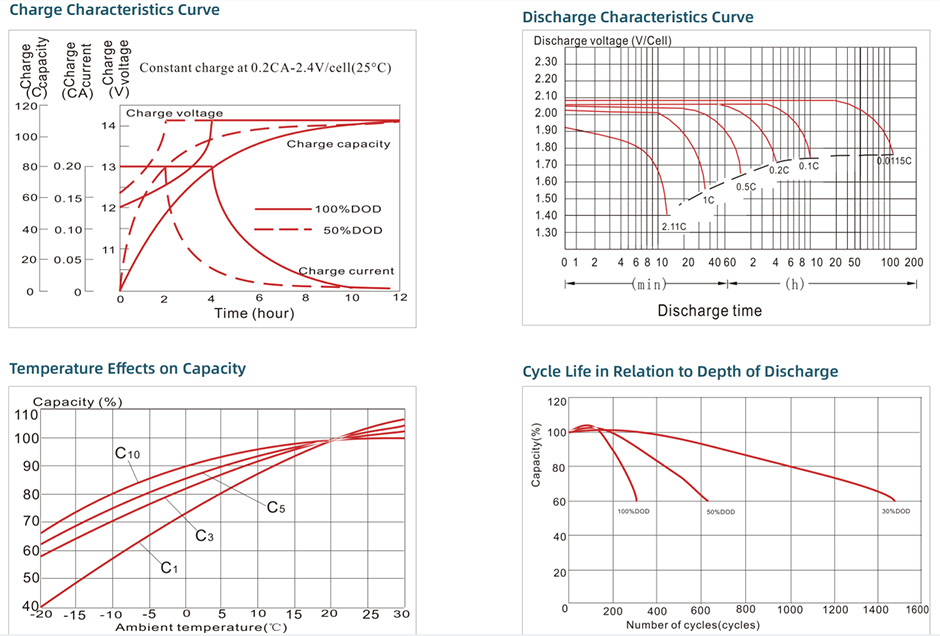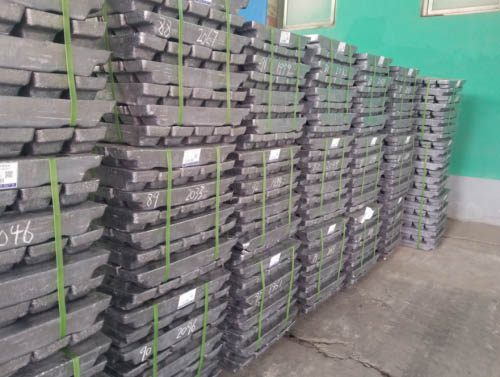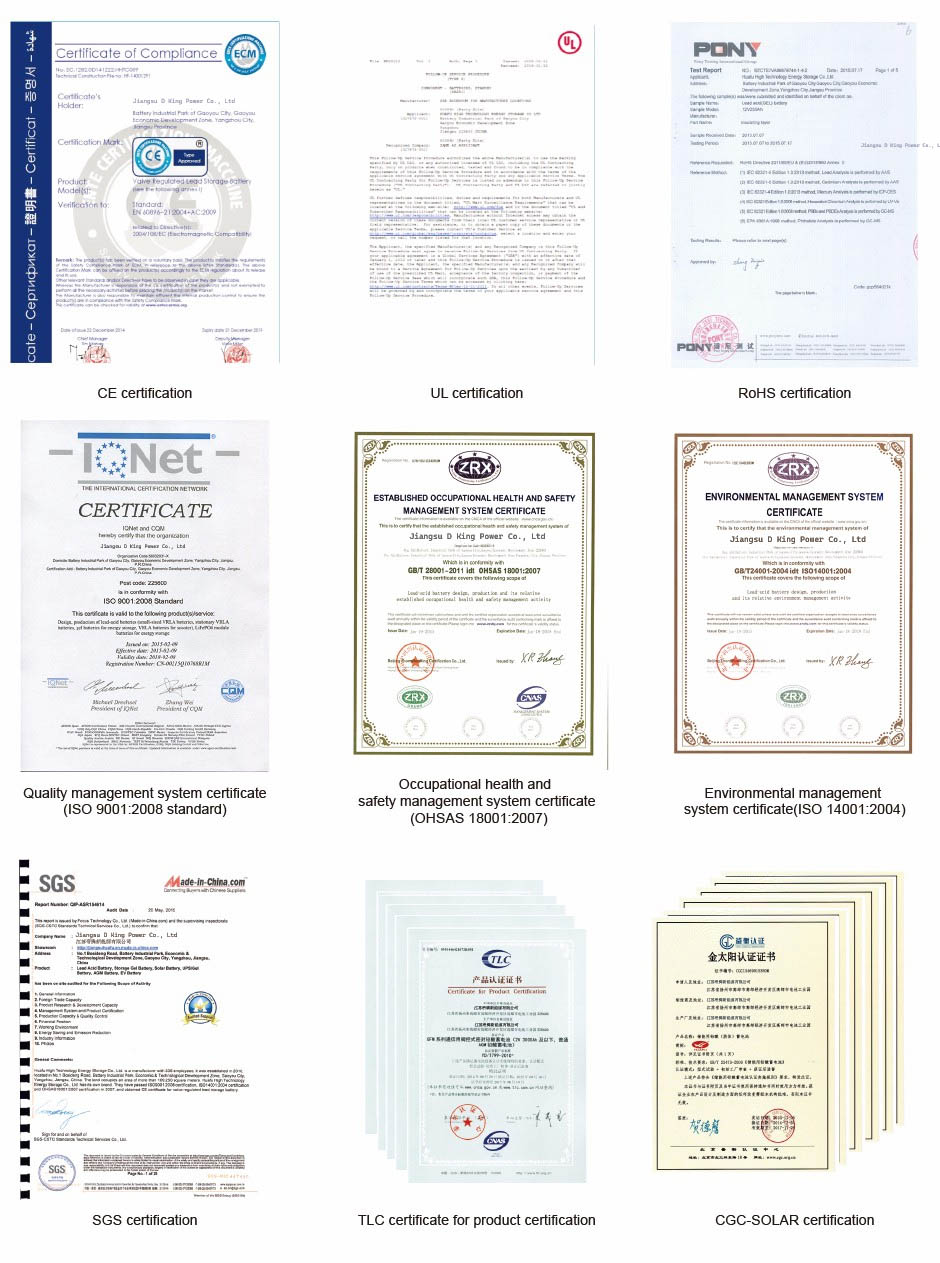 The battery is a component used to store the electric energy (DC) generated by the solar cell module for use by subsequent loads. In an independent photovoltaic system, a controller is generally required to control its charging state and discharge depth to protect the battery and extend its service life.
The deep cycle battery is made of larger electrode plates and can withstand the calibrated charging times. The so-called deep cycle refers to the discharge depth of 60% to 70%, or even higher. The number of cycles depends on the discharge depth, discharge speed, charging efficiency, etc. The main characteristics are the use of thicker plates and higher density of active substances.
The thicker electrode plate can store more capacity, and the capacity release speed is slow when discharging. The high density of active substances can ensure that they stick to the battery plates and grids for a longer time, thus reducing their attenuation. Long service life under deep circulation; The recovery ability is good after deep circulation.
Light electrode plates are used for shallow circulating batteries. Only 20% to 30% of the working voltage of the shallow circulating battery can ensure the normal power supply to the battery. The battery capacity should be more than 6 times higher than the daily load consumption.
At present, batteries mainly include lead-acid batteries, nickel metal hydride batteries, lithium ion batteries, fuel cells, etc. Among them, the price of lead-acid battery is low, which is one fourth to one sixth of the price of other types of batteries. The one-time investment is relatively low, and most users can afford it; Mature technology and manufacturing process.
The disadvantages are large mass, large volume, low energy mass ratio, and strict requirements for charging and discharging. Nickel cadmium batteries are used in some countries. They are usually more expensive than lead-acid batteries. However, nickel cadmium batteries have long service life, low maintenance rate and durability, can withstand extremely hot and cold temperatures, and can be fully discharged. Because it can discharge completely, the controller can be saved in some systems. The controller is not universal. Generally, the controller is designed for lead-acid battery.
The capacity of the battery determines the number of days that the load can be maintained. Generally, it refers to the number of days that the load can be maintained completely by the power stored by the battery in the absence of external power supply. The capacity of the battery can be determined by referring to the local average number of consecutive rainy days and customer needs. The design of battery includes the design and calculation of battery capacity and the design of series and parallel connection of battery packs.
---
---